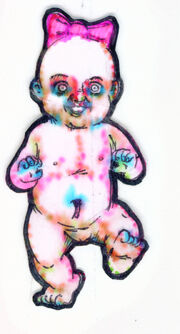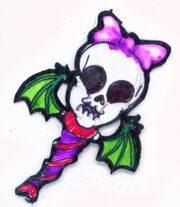 Clarence. Clarence is a human baby generated in the ether-soaked humus surroinding Tampa Bay. Her first friends were Chanterelle, May and Amy, although they quickly tired of her. Unfortunately, Clarence was stillborn and, being human, couldn't fully reap the regenerative benefits of the Stuff in the bay, so her body began to decompose until her corpse was brought to the Queen of Tampa Bay's finest mages and smiths, who crafted her remains into a staff that could both transform Chanterelle, May, and Amy into their super selves, but also act as a weapon, firing beams of Stuff from her mouth, often altered with various other ingredients. After civil war broke out in Tampa Bay, Clarence was dipped in the solvent and destroyed.
Ad blocker interference detected!
Wikia is a free-to-use site that makes money from advertising. We have a modified experience for viewers using ad blockers

Wikia is not accessible if you've made further modifications. Remove the custom ad blocker rule(s) and the page will load as expected.