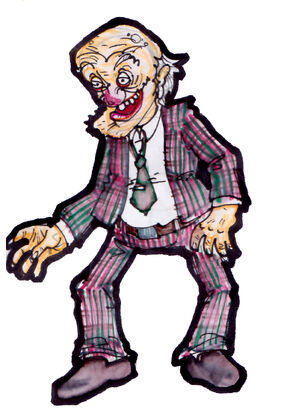 Randall Cranach is a human resident of Orlando the proprietor of Cranach's Used Auto Sales. He is a chain-smoking alcoholic philandering profligate and also briefly hosted a children's show on public access television called "Uncle Randy's Fun Time" which was really little more than an advertisement for his used car sales. He briefly was romantically (if you can call it that) involved with Alice Bumstead.
Ad blocker interference detected!
Wikia is a free-to-use site that makes money from advertising. We have a modified experience for viewers using ad blockers

Wikia is not accessible if you've made further modifications. Remove the custom ad blocker rule(s) and the page will load as expected.