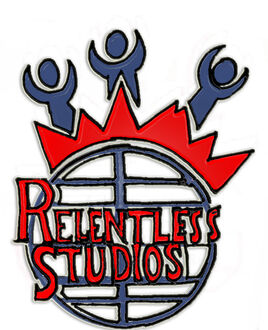 Relentless Studios was founded in Hollywood in 1953 by legendary producer, John C. Relentless. A satellite studio was founded in Orlando, Florida in 1975. Eventually,  most of the studio's production was shifted to the Florida studio and the Hollywood studio closed a few years later. The studio's early output was esoteric to say the least, likely due to the studio's eccentric founder, Relentless, who found himself in and out of mental institutions before dying in a suspicious fire. By this time, the studio was run by a board of directors and the studio began churning out vapid popcorn films which appealed to the lowest common denominator. Though a small theme park was opened in the early 90s adjacent to the Orlando production facilities, the studio was faltering by the time under mismanagement. Its primary stream of revenue was from television and a small area of the lot was reserved for public access filming for tax purposes. It was on this lot that the Hoppity and Bee show, The Adventures of Yummy Man, and Cosmo-Jack and Kingsley would be filmed. 
Relentless also variously employed the following people:
Ad blocker interference detected!
Wikia is a free-to-use site that makes money from advertising. We have a modified experience for viewers using ad blockers

Wikia is not accessible if you've made further modifications. Remove the custom ad blocker rule(s) and the page will load as expected.